Travel back in time by visiting the little-known but beautiful South Valley of Cusco. From pre-Inca, Inca, and colonial times, you will have the full learning experience by exploring fascinating ancient ruins and colonial art pieces.
Let yourself be mesmerized firstly by the intricate aqueducts of the Incas in Tipon, then by the mind-blowing geometry of the pre-Inca culture "Wari" in Pikillaqta, and finally by the beauty of colonial craftsmanship and art in Andahuaylillas.
All that in one day? Don't worry about the logistics, we take care of that for you! Just relax and enjoy by booking our Cusco South Valley Tour.
| | | |
| --- | --- | --- |
| Duration: 5 Hours | Altitude: 3399 m / 11151.6 ft | Accommodation: Hotel |
| Difficulty: Easy | Season: All year | Covid-19 Biosafety Protocols |

Itinerary
This itinerary has been updated in accordance with the Covid-19 biosafety protocols required by the Peruvian government:
Cusco South Valley Tour
We will pick you up from your hotel from 8.00 AM to 8.30 AM and will drive for about 40 minutes towards the southwest of the city of Cusco.
Tipon
Our first stop will be the archeological park of Tipon. You will have enough time to appreciate the elaborate water fountains that make this Inca ruin so special. Through an intricate system of underground tunnels, the Incas were able to channel the water directly from the Pachatusan mountain to their ceremonial fountains, which makes this Inca ruin a true masterpiece of hydraulic engineering. Take your time to stroll around and explore the site while our guide will provide you with more background information before we hop on to the next site.
Pikillaqta
Afterward, our second stop will be the site of Pikillaqta which is located 30 km southwest of the city of Cusco. It is known as one of the most famous and best-preserved cities of the pre-Inca period in Peru. Here you will be able to appreciate an astoundingly harmonic geometric architectonical design and our guide will explain to you in more detail why it was one of the most important cities of the Wari culture.
Andahuaylillas
As our last stop, we will visit the town of Andahuaylillas which is at a distance of approximately 36 km from Cusco. This town forms part of the Andean Baroque Route and is mainly known for its outstanding Chapel also called the Sistine Chapel of America. While our guide will give you a more detailed explanation you will be able to admire the quality of the remarkable woodwork, beautiful paintings, and colonial decorations that this chapel has.
After this visit, we will return to the city of Cusco where we will arrive at approximately 1 PM. However, on the way back, we will pass through the villages of Saylla and Huasao. If you wish, you can optionally make a stop in Saylla where you can taste the typical food of Cusco; delicious pork rinds, roast pork, piglets, and a soup consumed since the time of the Incas, known as Chairo.
Important: The exact time schedule of the tour will be discussed in a previous briefing.
Included
TOUR INCLUDES
Hotel search service
South Valley (Tipón, Pikillacta and Andahuaylillas)
Professional bilingual guide (Spanish and English; other languages only if previously requested)
Tickets included (BTP, Andahuaylillas)
TOUR DOES NOT INCLUDE
Breakfast & Lunch
Snacks & Drinks (Remember to bring enough drinking water)
Tips
Extra Money
Services not detailed in the program.
CONTACT US
info@dreamy.tours
reserve@dreamy.tours
More Information
What is the South Valley of Cusco?
It is made up of important archaeological sites such as Tipon and Piquillacta. Also the visitor will be able to enjoy the beautiful landscapes and the exquisite local gastronomy. There is also a colonial church known as the 'Sistine Chapel of America' or known as the San Pedro Church, in Andahuaylillas, where you will be able to observe paintings in gold leaf of the Cusco baroque style and a collection of canvases of the Cusco school, representing the life of San Pedro.
What tourist attractions can be visited in the South Valley of Cusco?
Archaeological site of Tipón.
Archaeological site of Piquillacta.
Colonial church of Andahuaylillas.
Archaeological site of Raqchi.
Wetlands of Huasao.
How to visit the South Valley of Cusco?
To visit the South Valley of Cusco you must purchase the 'Cusco Tourist Ticket (Circuit 2)'.
This tourist ticket includes the entrance to several tourist attractions such as Tipon, Pikillacta, Coricancha Museum, Regional Historical Museum, Museum of Contemporary Art, Monument to Pachacutec, Museum of Popular Art, and the Qosqo Centre of Native Art.
The Cusco Tourist Ticket can be purchased in the city of Cusco: Avenida El Sol 103 and Calle Garcilaso s/n.
Another option is to visit directly the tourist attractions of the South Valley and buy entrance tickets at the entrance gate.
Tipon Archaeological Park
It is said that it was a royal garden commissioned by Wiracocha; it is one of the best examples of agricultural terraces created by the Incas; these terraces extend through the narrow valley and are fed by springs from the Pachatusan Aphat (mountain). A complex of temples, irrigation canals, and aqueducts can also be seen. Tipon is located 24 km southeast of Cusco.
Pikillaqta Archaeological Site
Pre-Inca architecture at Pikillaqta. This adobe complex was built by the Wari culture between 700 and 900 AD. A few meters from the area, you can see a small Inca site known as Rumicolca, which functioned as a kind of toll booth for travelers passing through the site.
Sistine Chapel of Andahuaylillas
Andahuaylillas is one of the colonial towns of the territory, in this town you will find an ancient church known as "The Sistine Chapel of America"; it exhibits fantastic golden work, paintings from the Cusco school, and colorful ceilings.
The chapel is quite simple and modest on the outside; but once inside, you can see the wonderful interior decorated with artwork from the famous Cusqueñan school.
What to pack for the South Valley Tour?
A light daypack
Trekking shoes
Comfortable and warm clothes
Hat or cap
Sunscreen
Drinking water and snacks
Camera
Original Passport
Extra money
When is the best time to do the South Valley Tour?
The best time to do the South Valley Tour is during the dry season from April to October as there is a lower chance of rain and generally more sunlight.
During the rainy season, you will have a higher chance of rain, but even then you will also find sunny days during the rainy season.
The two seasons of Cusco:
The dry season (from April to October)
The rainy season (from November to March)
Price
HOW MUCH DOES THE SOUTH VALLEY CUSCO TOUR COST?
We have different price alternatives that can accommodate all budgets. All prices are per person and expressed in US Dollars.
Email us your quotes and reservations at: info@dreamy.tours.
Alternatively, you can also contact our sales executives directly via the phone numbers below, we are happy to assist you.
Office: +51 084-548558
Phone – WhatsApp: + 51 969 787221
Phone – WhatsApp: +51 963 414 234
HOW TO BOOK THE SOUTH VALLEY CUSCO TOUR?
To start the reservation process, please send us the following information:
Name and surname:
Passport number:
Nationality:
Date of Birth:
Sex:
Phone:
Very important – We need the address and information about the hotel that you are staying at, in the city of Cusco, to be able to pick you up at the time when the tour starts
To confirm reservations it is required to pay 50% in advance and the other 50% can be paid upon arrival at your destination.
PAYMENT METHODS
WESTERN UNION
PAYPAL
TRANSFER TO OUR BANK IN PERU
MONEYGRAM
NIUBIZ
GENERAL CONDITIONS
All rates for our Peru Packages are expressed in US dollars (subject to currency exchange rates) and are priced per person
The rates for Peruvians only include VAT
All our rates are subject to availability and circumstances
Children under 2 years and 11 months are considered INF (babies) and are not permitted on this tour
Children from 3 to 10 years and 11 months are considered DCC (child) and thus eligible for special rates and obliged to share the room with their parents
Children over 11 years old are considered adults
Minors must travel with an identity document
Rates do not apply to holidays, Easter, long weekends, national holidays, Christmas, or New Year
Map
¿Que te parecio este tour?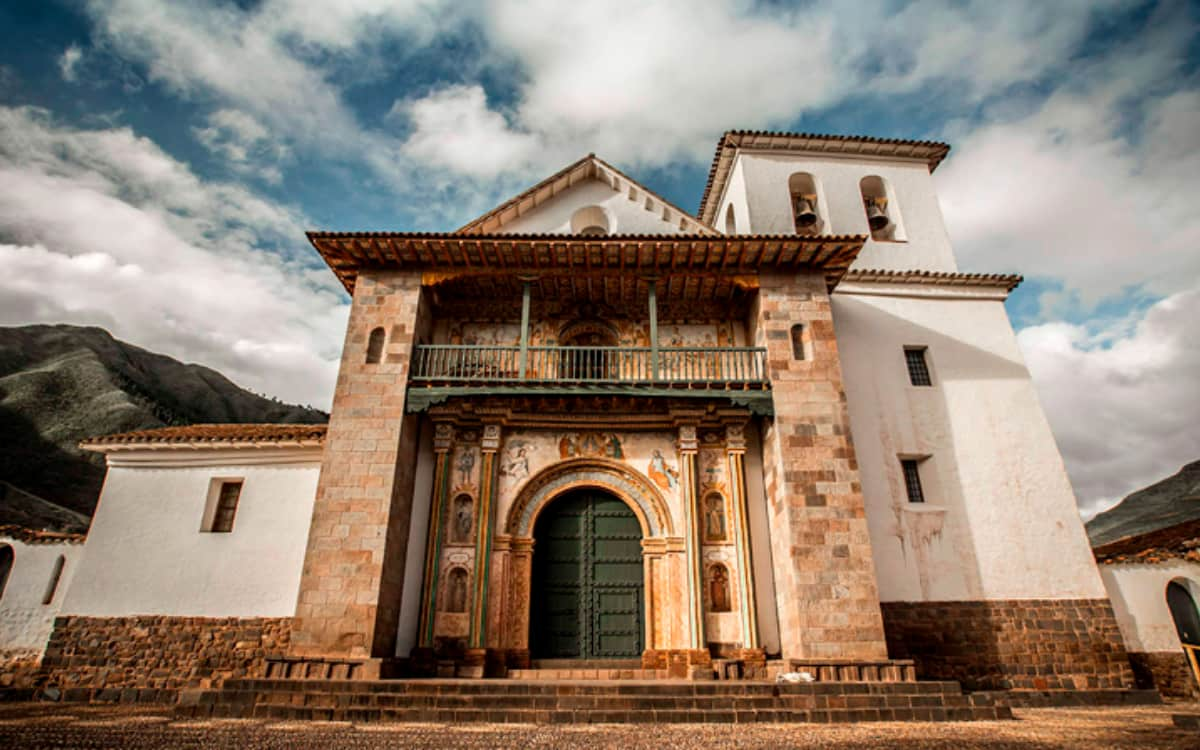 Brand Name
Product Name
Price
Product Availability