Hello bloggers, today we will talk, write about the trek to the magnificent Lagoon of Huaraz, the Lake 69. Read more in the blog below.
About the Lake 69: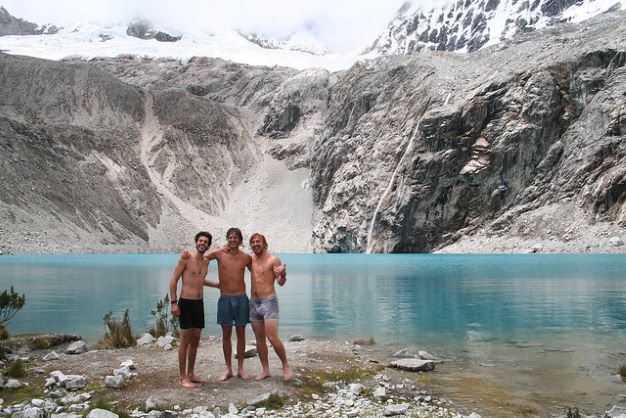 The trek to Lagoon 69 in Huaraz is a trek for lovers of frozen, turquoise coloured, glacial lagoons, like the one in Cusco, so well known among foreigners, the famous Humantay Lagoon.
The trek to lagoon 69 is among the most beautiful lagoons in the world together with the one in Cusco, Humantay lake and is ideal for lovers of icy mountains, wild and natural nature.

The Localization:
Lagoon 69 is located in the Cordillera Blanca de Huaraz within the Huascaran national park at 4,600 metres above sea level. It is from the city of Huaraz that departs the guided excursions, trekking to the Lagoon 69 of 1 day. Lagoon 69 is located in the upper part of the Llanganuco lagoons, under the snow-capped Chacraraju. It is one of the most beautiful water mirrors in Huascaran National Park due to its intense turquoise colour.
It can be reached after a long walk through trails, ravines and ichu fields. From the lake you can see the snow-capped mountains of the Cordillera Blanca and a great diversity of flowers and birds of the National Park.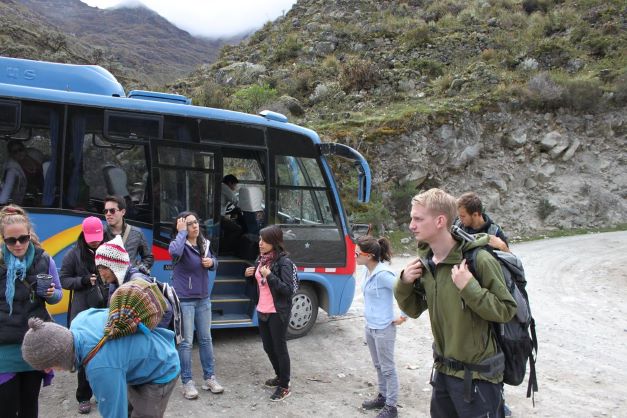 The origin of the name:
The origin of the name comes from 69, because when they made a list of how many lagoons there were in this region, the number 69 was it, so it was named lagoon 69, since in this region there are 400 lagoons, and it is considered a biosphere reserve by UNESCO and a natural patrimony of humanity.

Trek to the Lagoon 69:
Without a doubt, the hike to Laguna 69 will be one of the most fascinating and physically demanding treks in Huascaran National Park.
With cloudy or clear skies, its waters always reflect an intense blue like the Caribbean Sea, surrounded by snow-capped peaks like Chacraraju which is 6112 m), Pisco, Huandoy, Huascaran and Chopicalqui.
To reach Laguna 69 you have to walk 3 hours, depending on your pace, through the Demanda gorge. On the way you can see several vizcachas among the rocks, also the snow-capped Yanapaccha 5460 m.a.s.l.
Dreamy Tours travel agency offers guided trekking tours to Lagoon 69, for more information write to us.
What is the best time to visit?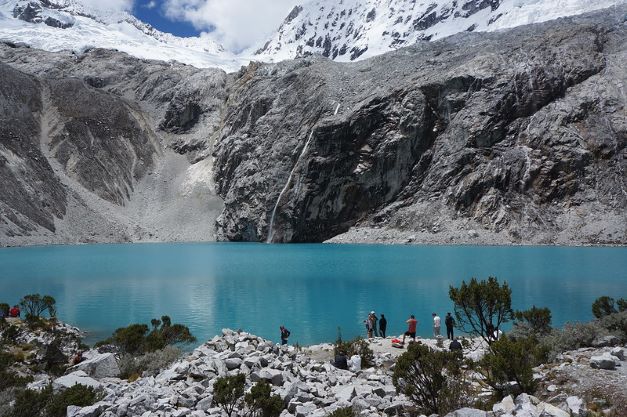 The best time to visit is between the months of May and October, that is summer in the Andean Mountains in Peru, South America.
Contact Us:
For more information, please contact us DREAMY TOURS, we will be happy to answer all your questions regarding tours in all Peru and Bolivia. We are an Travel Agency specialized in tours packages, if you need some information, please write to us.
We offer tours in these cities in Peru: