Hi bloggers, today we will be talking about what to see, and what to do in La Paz, Bolivia, we will be giving tips on everything. Find out more by reading our blog below.

La Paz in Bolivia is the highest capital in the world, with an average altitude of 3,700 meters, Bolivia is a very indigenous country that still maintains its traditions. And La Paz is the main city of Bolivia, where it mixes tourists from all over the world with its native population.
San Francisco Square + Church + Italian Museum: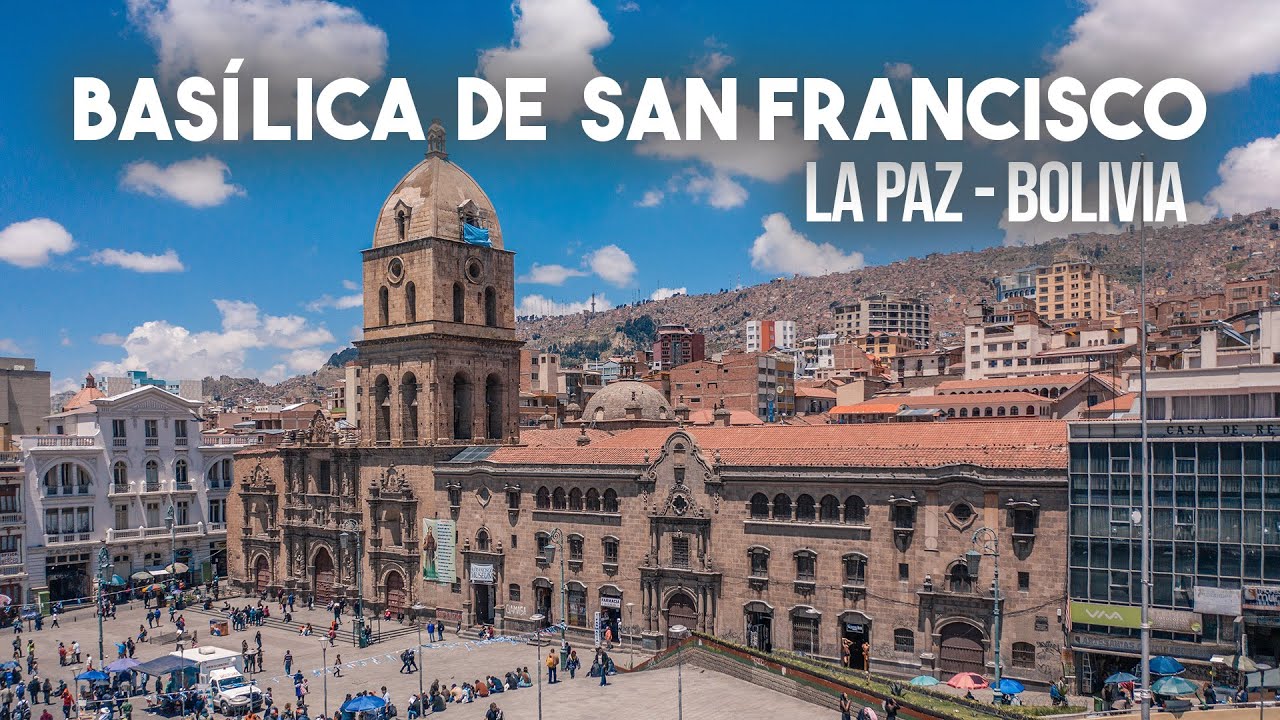 San Francisco Square is the heart of the city. It is the ideal place to see, observe local life: vendors offering phone cards and snacks, people coming to chat on the stairs and watch street entertainment, and much more.
The Cathedral de San Francisco in La Paz, Bolivia is notable for its intricately carved façade, one of the best examples of Baroque-Mestizo architecture in the Americas.
All this in a very representative La Paz setting: the sumptuous San Francisco church and its Italianate-style museum, some old, somewhat decrepit but very beautiful buildings, and then some bars in unremarkable buildings.
And, of course, don't miss the church, it is impressive. The interior is quite magnificent with its golden colour, giant altarpieces and numerous statues in a very South American style.
Kili Kili Viewpoint: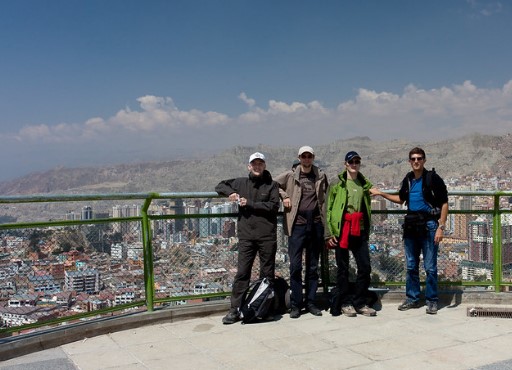 This viewpoint at the top of the city gives you a perspective of the entire city of La Paz. You'll get a 360-degree view of the city and the beautiful Huayna Potosí mountain, where you can take your best photos.
Witches' Market: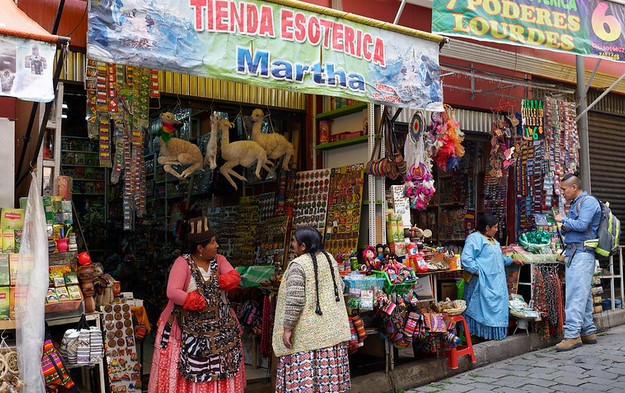 Behind the Basilica of San Francisco is the Witches' Market of La Paz in Bolivia. This intricate neighbourhood of narrow streets will captivate you with its magic, but it's not just the architecture of the streets that will surround you with something special, it's also the stalls. Here you can find everything from animal foetuses for different rituals, mainly llamas, to love potions and concoctions.
The Central Market:
If you are one of those who like to try the local food if no frills, and nothing better than a cheap, tasty and typical Bolivian lunch.
Then in the Central Market, you will see different stalls that will put your taste buds to the test. Moreover, you can always finish with a tasty juice shaken with all the fruits of your choice.
Calle Jaén: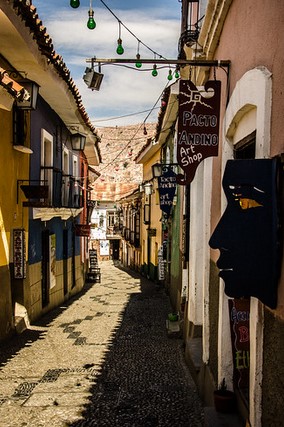 Local legends say that this street is related to ghosts, Calle Jaén, is a street in the old part of the city, with colonial style houses painted in bright colours, very pleasant to walk around during the day. It is said that ghosts appear at night to those who walk along it.
Apart from that legend thing há.ha! there are many museums and more bohemian places on this street that will make you feel like you are not in La Paz, Bolivia.
Murillo Square: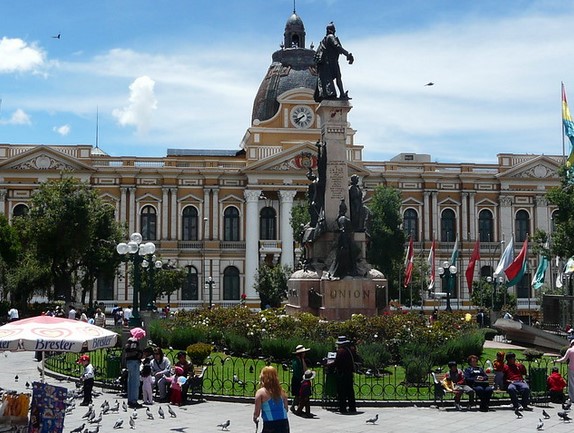 The Murillo Square in Laz Paz Bolivia, it is ituated in the centre of the city, in this square you can relax under the trees, watching the peaceful stroll of tourists mixed with the bustle of workers.
Contact Us:
For more information, please contact us DREAMY TOURS, we will be happy to answer all your questions about Peru and Bolivia.
We are a Travel Agency specialized in tours packages, if you need some information, please write to us.
We offer tours in these cities in Peru: