Hello bloggers, today we're going to talk, write about, the Sun Route (Ruta del Sol), learn more about in the blog below.
About Sun Route Tour(Ruta del Sol):
These are the interesting places you will see at each stop (starting from Puno the route is the other way around) Place like: Church of Andahuaylillas, Checacupe Bridge, Raqchi, architectural complex, Sicuani, La Raya and Pukara Museu.
If you do this amazing Tour, you will see Ancient monasteries, ancestral ruins, good food and unique experiences in southern Peru is what you will find travelling on the so-called "Ruta del Sol-Sun Rote", a road that connects the ancient city of Cusco with the traditional and magical city of Puno.
Church of Andahuaylillas: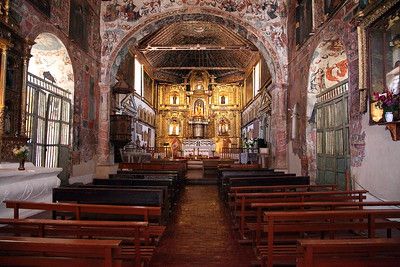 In this town, the first one you will get off the bus as a winner, the main attraction, a colonial architectural delight, is the Temple of San Pedro Apostle (Church of Andahuaylillas for friends), which is known and recognized as the Sistine Chapel of America (who painted it was a big fan of Michelangelo Buonarroti), for the frescoes that decorate its walls and ornaments of flowers made with gold flakes. It will be a religious experience full of colonial imagery that you will not forget for a long time.
Checacupe Bridge: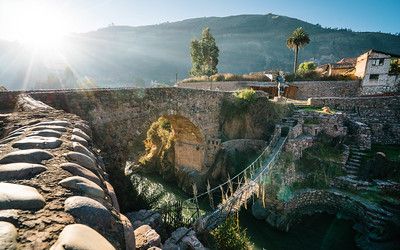 The colonial bridge is located over the Ausangate or Pitumayu river on the royal road Cusco-Collao, it was very useful after the collapse of the Inca bridge and before the construction of the iron bridge. Its construction is based on ashlar, carved and joined with lime (lime and pebble) and plastered with stones, with a perfect cohesion in the style of the Roman arch.
It is a stupendous and ingenious roadwork that was built on a slate stone formation, this bridge was the only means that connected the ayllus of Checacupe and Cangalli. The platform is also decorated with a layer of colorful pebbles artistically paved in geometric shapes that give it an extraordinary appearance. The period of its construction is still debatable, but it may have been built between the 12th and 18th centuries, just before the bridges of Combapata, Langui, Quiquijana and Saqra Chaka de Tinta.
The colonial bridge of checacupe, was one of the first to be built by the Spanish corregidores, is located in a strategic place, because adjacent to it are the bases of an Inca bridge and another railroad bridge from the Republican era 1894.
An hour and a half southeast of Cusco, this natural beauty offers the possibility to see the evolutionary process of the road system over time through three bridges located at the same point, as the Inca, Colonial and Republican. It also offers a colonial temple with fine wood carving, gold leaf and houses paintings from the Cusco school.
Raqchi, architectural complex: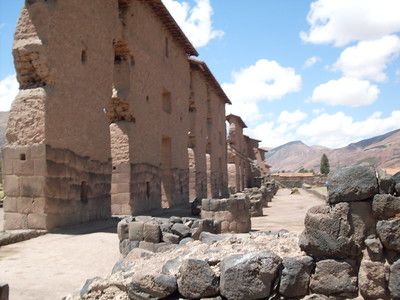 In this archaeological park is the magnificent Temple of Wiracocha (maximum Inca god) of construction of ernomes proportions, with 2 floors that reach 92 meters long and almost 10 meters high. If you were fascinated by Machu Picchu, this temple will leave you stunned!
Raqchi was a settlement of Inca dwellings and temples dedicated to Wiracocha (or Huiracocha), the creator god of the world according to many Andean cultures.
Raqchi is believed to have been built during the rule of the Inca Huiracocha, Pachacutec and Tupac Yupanqui during most of the 15th century.
However, excavations at the site found ceramic remains from pre-Inca cultures. This would demonstrate that Raqchi was a sacred site for the cultures that preceded the Incas.
La Raya – cold and mountain ranges: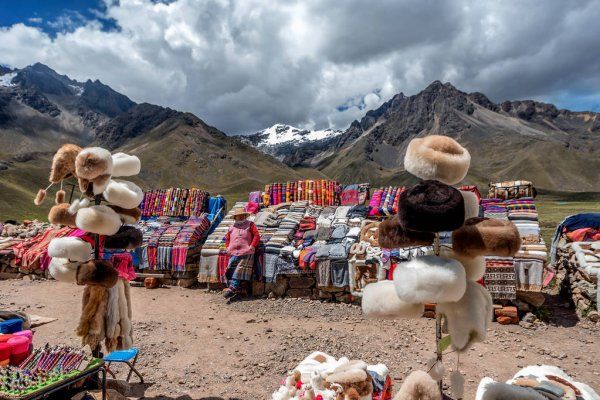 In Sicuani , la Raya you will stop for a full buffet lunch, loaded with typical dishes and regional flavor. And don't forget to order dessert (ranging from fruit to delicious homemade ice cream). This place is the highest, as it is located over 4335 meters above sea level (go prepared for the altitude).
From here you will be able to observe the snow-capped mountains, taking spectacular pictures, worthy of a postcard. Wrap up warm, as this is one of the coldest places (not for nothing is the boundary that separates Cusco and Puno). You will also see alpacas, llamas and vicuñas, nothing better than seeing these noble auquenidos in their natural environment.
In the village of Sicuani you will stop for a full buffet lunch, loaded with typical dishes and regional flavor. And don't forget to order dessert (ranging from fruit to delicious homemade ice cream).
Pukará Museum: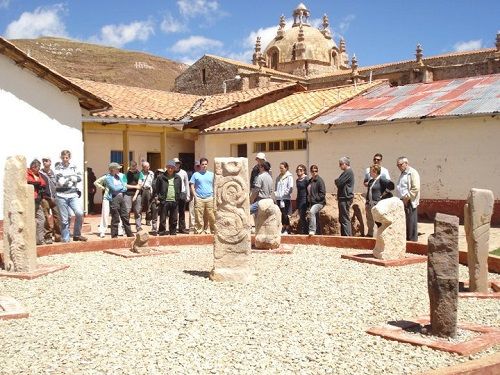 In this museum, almost reaching the end of the tour (the beginning if you travel the other way around) you can learn more about the Pukara culture, which dates back to 300 BC. Inside are well guarded sculptures and ceramics, as well as part of the legacy of this pre-Hispanic culture.
So many places in so little time? Well, yes, and what better way to save time than traveling to get to know places beyond the imagined limits. This route is ideal for those who are looking for something different from the usual train trip, or the fast but indifferent aeroplane trip.
Dreamy Tours offers:

Contact Us:
For more information, please contact us DREAMY TOURS, we will be happy to answer all your questions about Peru, Bolivia and Chile.
We are a Travel Agency specialized in tours, packages, if you need some information, please write to us.
We offer tours, excursions – Peru – Bolivia – Chile: