The Salkantay Mountain is located in the Cusco district, 60 kilometers north-west of Cusco City. It has 6,217 meters of altitude, represents one of the highest peaks of the Vilcabamba mountain range after the Nevado Ausangate that exceeds it by 65 meters.
The name Salkantay or Salcantay means in Quechua Mountain Salvaje, if you call it APU Salkantay, if the tutelary days. In Quechua culture (since the Inca era), certain mountains and snowy mountains are considered, places where the APU lives in a specific place, being recognized as sacred.
Salkantay Glacier in Peru is considered an Apu, mountain in which a superior spirit lives that protects the men and the pueblos del Valle.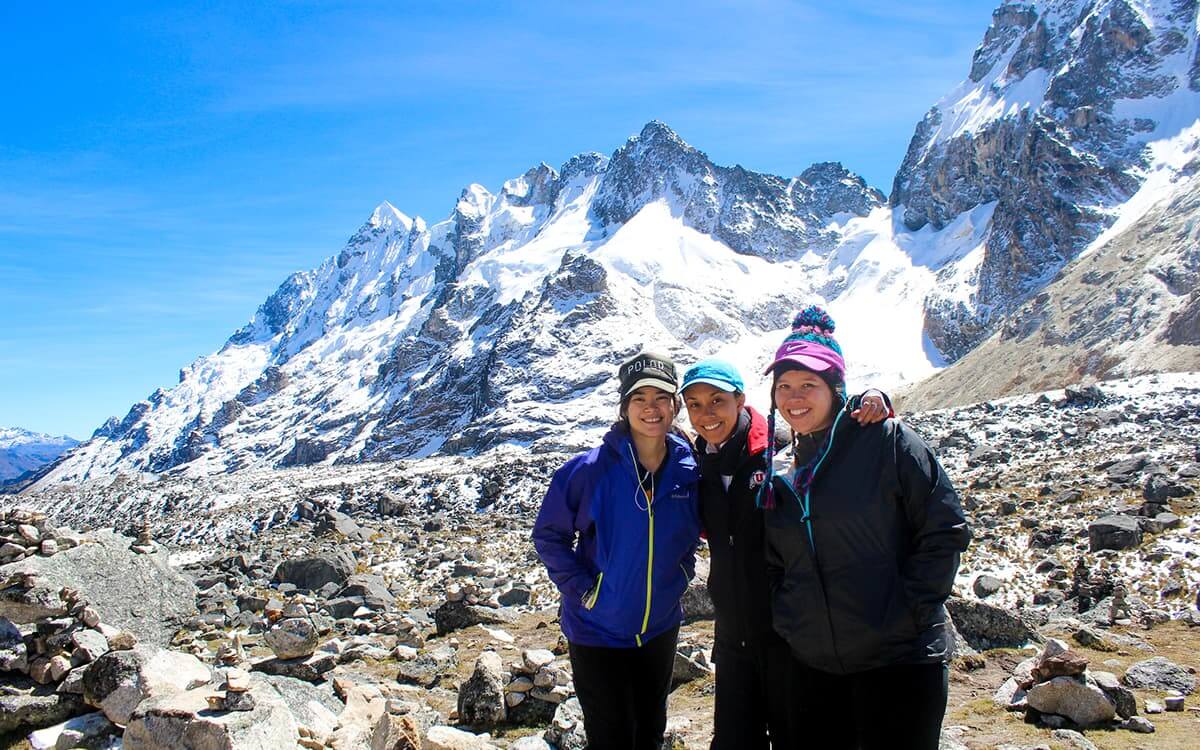 The North of Salkantay meets Machu Picchu, precisely the end of the risk that descends from the mountain. From Machu Picchu you can enjoy the Cruz del Sur, which overlooks the summit of Salkantay. Tell me about the highest point you can see in Cielo during the rainy season.
If you believe that, because of this, the Incas associated this characteristic with fertility and considered Salkantay one of the divinities that controlled the climate and fertility in the western region of Cusco.
The Salkantay Glacier in Peru has been visited by climbers from all over the world; North American, Swiss, New Zealand, French, Austrian, Polish, German, Argentine, Mexican, Slovenian, Spanish, Catalan, Brazilian, etc. Some students of ethics have reached up there. Others, in their majority, have been able to withdraw from the mitad del ascenso.
Location:
The Salkantay Mountain or the Salkantay is a snowfall in Peru, located in the Cordillera Vilcabamba, in the district of Santa Teresa, province of La Convención, Department of Cusco. This beautiful snowy one rises to 6264 m s. n. m.
Weather in the Salkantay Glacier in Peru:
During the day it remains sunny and refreshing a lot during the night, reaching a temperature below 0 ° C during the months from June to September. Between Diciembre to Marzo there are many rains so it is not recommended to make any excursion. The best time to carry them out is between the months of March and September.
How to get to the Salkantay Glacier in Peru?
Don't forget one of the attractions that we recommend to you if you want to visit Cusco, it is the snow of Salkantay; to be able to reach this extraordinary snowy one that is located in the Cordillera de Vilcanota, you must take the Via Mollepata.
The tour to the Salkantay Glacier in Peru:
The Salkantay Trek involves 5 days of travel from Cusco, where the climb involves 1,800 meters (5,900 ft) of vertical ascent on a rock surface, covered by nieve y hielo.