Lima, capital city of Perú, and capital of the region of the same name. At present it is a modern metropolis, with about 8 million inhabitants, being one of the main cities in South America, and it is the largest city in the country and, it is equipped with all the advances of modern life, it has appropriate infrastructure touristic, ideal for holding international events (congresses, conventions, meetings, among others).
The city of Lima in Perú has downtown areas, districts with modern infrastructure, with important hotels, restaurants, shopping centers, and nightclubs. Here you can find excellent tourist services, from hostels of 1 to 3 stars, hotels of 1 to 5 stars, apart hotels of 3, 4 and 5 stars, as well as restaurants of 3 to 5 forks; specialized in local, national and international food.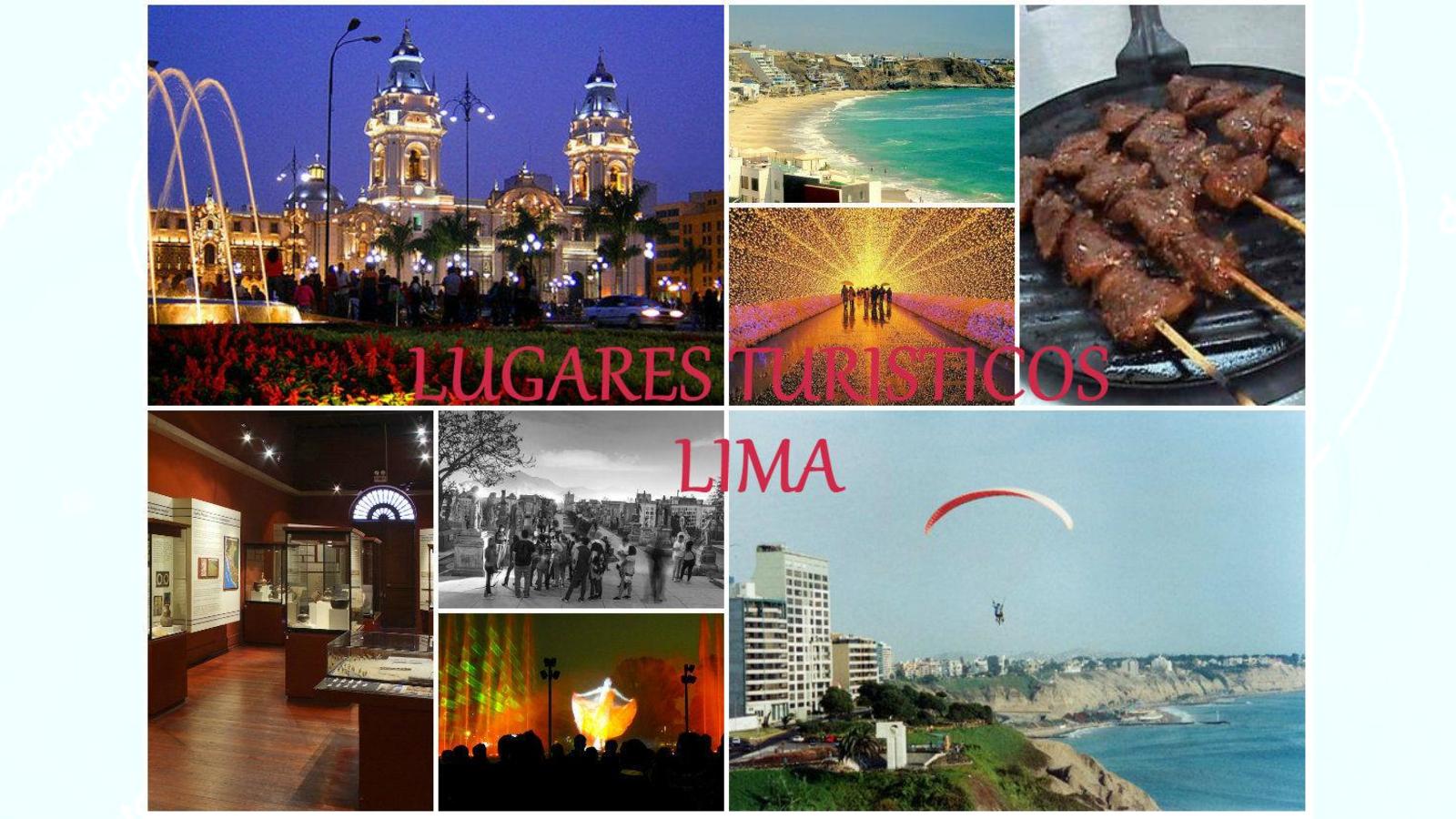 Thus, Lima has districts that deserve to be visited, among which we have Miraflores, San Isidro and Barranco, where you will find from beautiful and pleasant parks and squares, to modern commercial and residential centers, pubs and nightclubs full of fun. On the beaches of these districts surfboard, hang gliding and paragliding are practiced.
Altitude:
Lima is located at an altitude of 154 meters above sea level
Weather of Lima in Perú:
The weather of Lima in Perú is humid due to its proximity to the sea but at the same time with high cloud cover almost all year round, a not typical combination for coastal cities, which is why it is a remarkable phenomenon.
The weather of Lima in Perú varies according to the time of year, since there are a couple of seasons marked summer and winter that does not bring snow, only that the temperature drops more than usual.
On the other hand, Lima is a city at the same time desert because it practically never rains, a factor that favors walking tours during a city tour in Lima.
What to do?
These are some suggestions of what you can do in the city of Lima in Perú:
See the changing of the guard at the government palace.
Enjoy Peruvian cuisine in the main restaurants in Lima.
Study and relive the history of Lima in the different colonial houses of the city.
See important samples of Inca and pre-Inca cultures in the Museum of Archeology, Anthropology and History of Peru.
See a wide variety of animals from Peru and other countries at Parque de las Leyendas.
Have fun and get wet in the Magic Water Circuit.
Other tours that include Lima:
How to get from Lima to Cusco?
You can travel from Lima to Cusco by plane or by bus.
A flight from Lima to Cusco takes approximately 1 hour.
A bus trip from Lima to Cusco takes 20 hours on average.
There is also a luxury train service that departs from Arequipa to Cusco, which runs through the Andes to Puno and up to Cuzco after 2 days of travel.
However, the vast majority of tourists decide to travel to Cusco by air from the city of Lima.