Hello bloggers today we are going to talk, write about Geysers and the fumaroles in Bolivia, these natural attractions typical of the Andes, Bolivia between Chile. Read in the blog below.
Where are they located?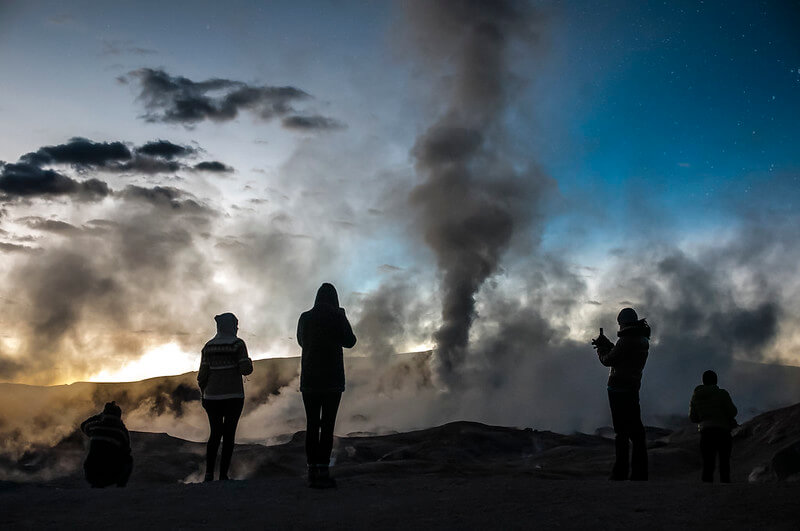 The Geysers + fumaroles are located in a region called Sol de Mañana (morning sun in Portuguese) + Géiseres del Tatio in San Pedro de Atacama, CHILE.
There is intense volcanic and geothermal activity, and intermittent springs of water emerge at a temperature of 90 degrees Celsius.
Fumaroles emanate from the volcanic subsoil near the craters, while the mud seems to be boiling. In the far south of Bolivia, in the department of Potosí, SALAR OF UYUNI, is the famous Sol de Mañana geyser.
Eduardo Avaroa Andean Fauna National Reserve: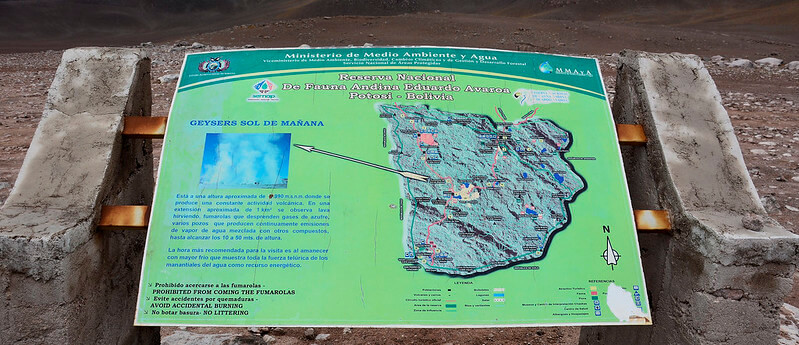 And then the Geysers and fumaroles are also part of the Eduardo Avaroa Andean Fauna National Reserve, this is a two kilometre long desert area with very marked volcanic activity, including fumaroles.
The water vapour expelled by this geyser can reach heights of up to 49 metres and its name is due to the sharp temperature differences between the vapour and the air that combine with the illumination of the morning sun, producing a great spectacle worthy of being admired ( Géiseres del Tatio TOUR ) in San Pedro de Atacama, CHILE.
About the Geysers: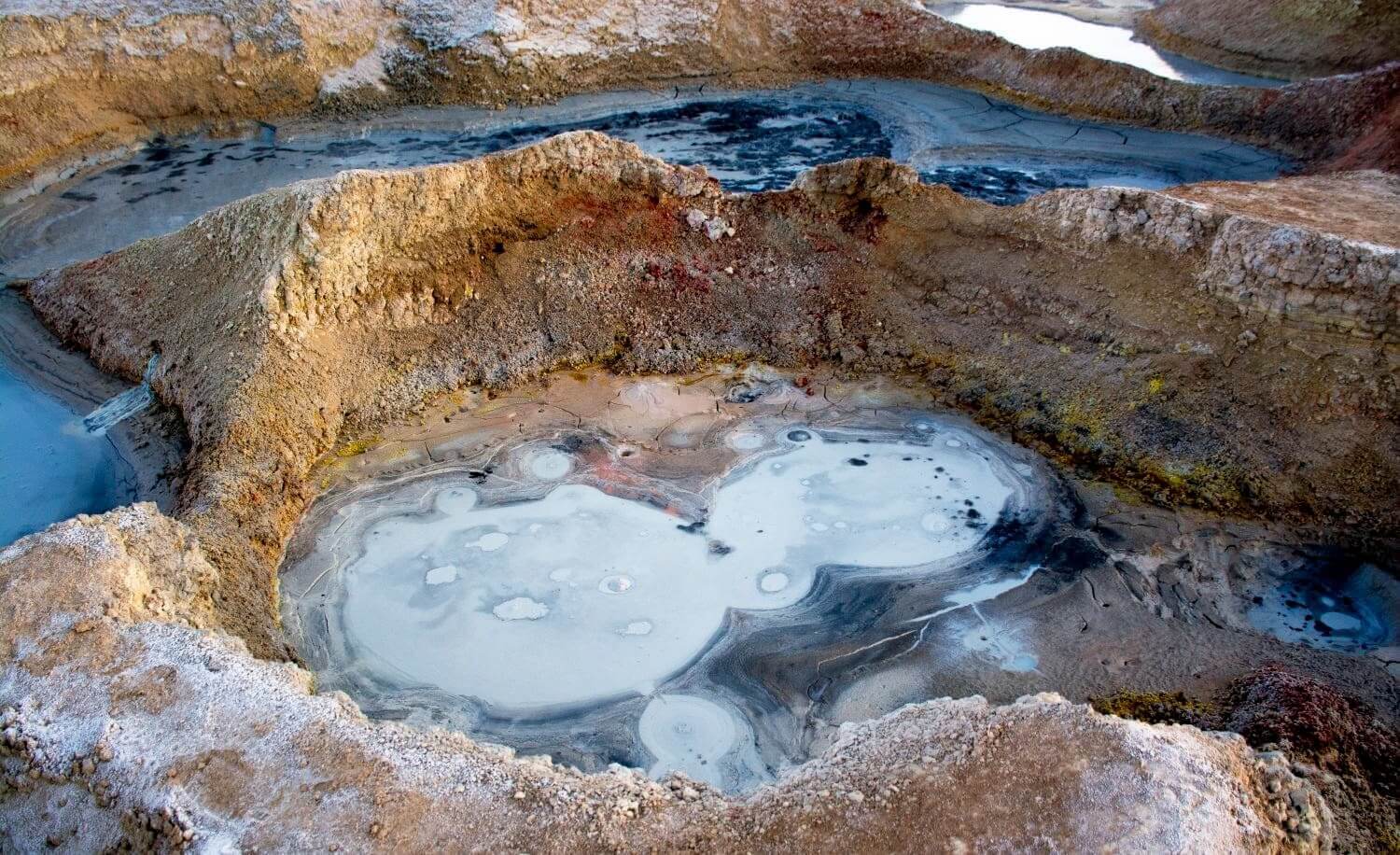 The Geysers are water escapes under pressure in the form of a jet at regular intervals with high temperatures.
The phenomenon occurs when rainwater accumulates in underground reservoirs or internal cavities and the magma subsequently heats the liquid until its pressure increases, vaporising it and expelling it outwards.
About the Fumaroles: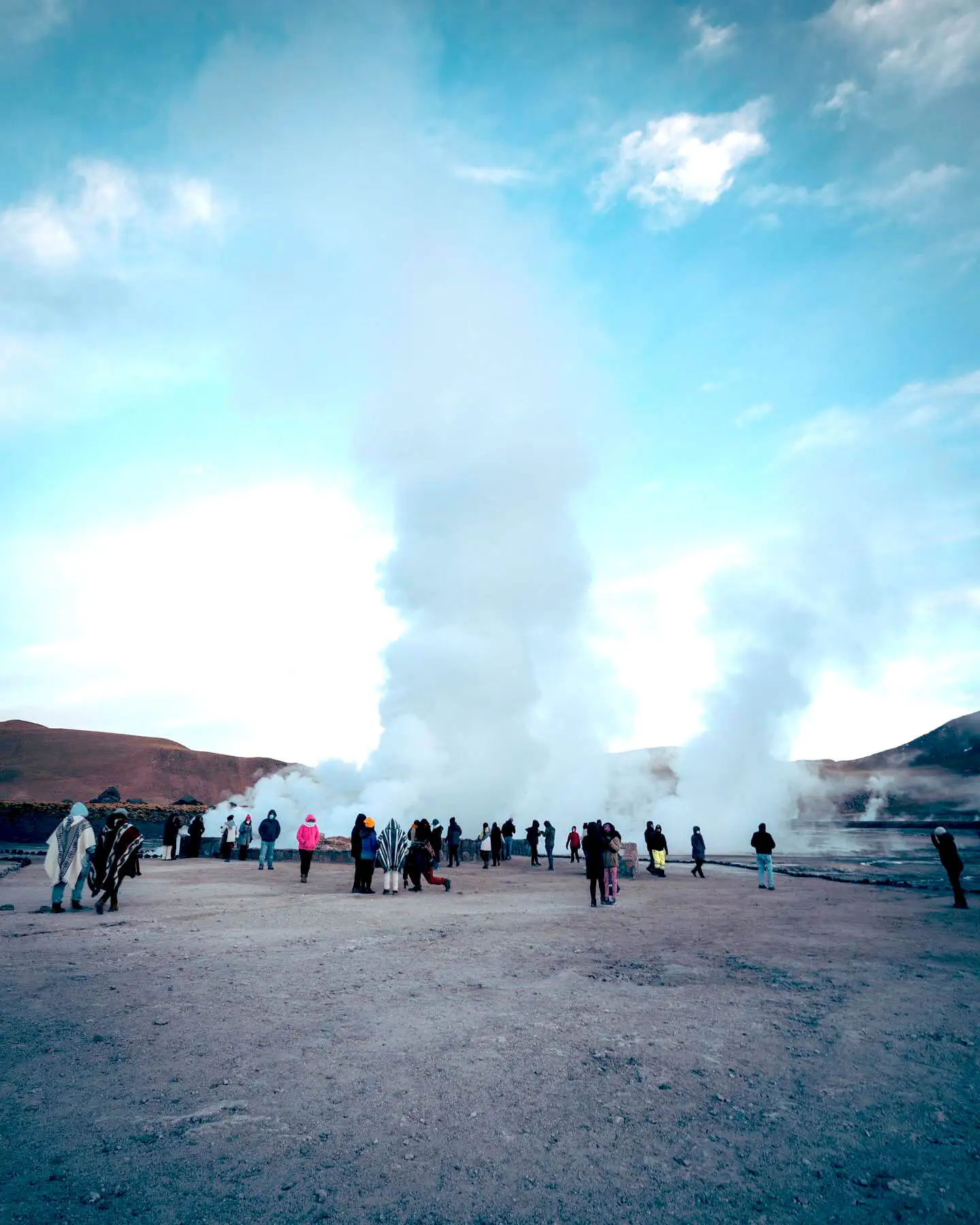 Water flows continuously in the form of vapour through the fissures of a volcano or volcanic surface because its temperature exceeds 90°C, depending on the temperature and the substances they expel, there are several types: cold, dry, alkaline, etc.
Dreamy Tours offers:

If you like adventure and mystical, exotic places, come and visit this volcanic area whose landscape transports us to the time of the formation of the Earth, and much more in Chile and Bolivia.
We offer a tour excursion in Bolivia, so you can visit these attractions of the Salar de Uyuni, Atacama Desert, Geysers del Tatio in San Pedro de Atacama, CHILE.
Contact Us:
For more information, please contact us DREAMY TOURS, we will be happy to answer all your questions about Peru, Bolivia and Chile.
We are a Travel Agency specialized in tours, packages, if you need some information, please write to us.
We offer tours, excursions – Peru – Bolivia – Chile: