Hello bloggers, today we are going to talk, write about the amazing Arco Iris Valley-rainbow, located in San Pedro de Atacama, Chile. Read more in the blog below.
About the Arco Iris Rainbow Valley: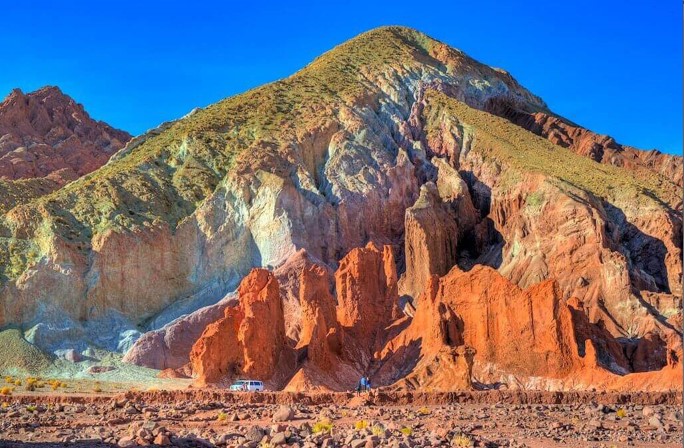 The Arcoiris Valley It is a magical place, that have fantastic colours and incredible shapes, worth visiting, a beautiful, unique and wonderful place, around 30 minutes from San Pedro de Atacama in Chile.
The Rainbow Arco Iris Valley in San Pedro de Atacama is an area of multicoloured hills, where you can find ochre, green, black, violet and brown formations, a myriad of colours that delight the eye. The Rainbow Valley in Chile is located about 91 km from San Pedro de Atacama, at an altitude of 3,500 meters.
Its name is due to the shades of the hills that surround it and in the Rainbow -Arcoiris Valley you can find reds, greens, different greys, whites and more, all with different textures and compositions.
The colour of the Rainbow Arco iris Valley is due to the quality of the soil which is mostly clay and due to wind erosion, there are interesting rock formations nearby.
About the Excursion Tour: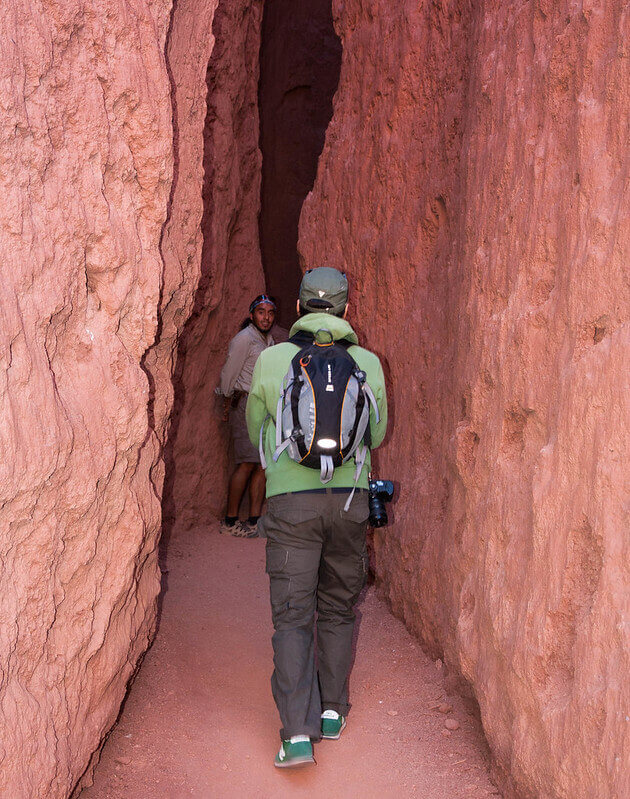 Our Rainbow Arco iris Valley tour will take you to one of the most popular tourist attractions in Chile, and this valley is located 91 kilometers from the city of San Pedro de Atacama, very close to the famous petroglyphs of Yerbas Buenas.
The good thing about this place is that you can appreciate a wide variety of hues in the hills, including reddish, yellow, green and beige tones, not only that, but there are also many strange rock formations resulting from thousands of years of erosion.
So, if you like exotic places, such as the geology, the Rainbow Arco iris Valley tour is ideal and in fact, it is a recommended walking tour route for all types of people, including children.
In addition, its level of difficulty is low, so it does not require extreme physical condition. It is a great way to appreciate the contrasts of nature, in a particularly rocky area with beautiful landscapes.
The reds, oranges, greens, blues, greys and whites give a distinctive character to its landscapes and indicate the great richness in salts and minerals of its mountains.
Domeyco stands out for the beautiful colors of its slopes, but it is not only the colours that attract attention, but also its spectacular rock formations, the result of tectonic movements, volcanic activity and the erosion that has affected this area for millions of years.
The desert takes on a special character here, the aridity and solitude and loneliness are dressed in color, transforming this valley into a place of unusual beauty.
The predominant reddish hue, the dryness and the hundreds of stones scattered disorderly over the ground evoke the imagery of the distant planet Mars.
The silence that accompanies it does not cease to amaze us as we travel through its landscapes, and it seems, that we are entering a different dimension than usual, where time passes at a slower speed and allows us to contemplate all its beauty and majesty from the tour to the Arco iris valley in Chile, South America.
Contact Us:
For more information, please contact us DREAMY TOURS, we will be happy to answer all your questions about Peru, Bolivia and Chile.
We are a Travel Agency specialized in tours, packages, if you need some information, please write to us.
We offer tours, excursions – Peru – Bolivia – Chile: