The Yanahuara district in Arequipa is one of the 29 districts that make up the province of Arequipa in the department of Arequipa, belonging to the administration of the regional government of Arequipa, in southern Peru.
From the hierarchical point of view of the Catholic Church, it is part of the Archdiocese of Arequipa.
It was declared "Villa Hermosa de Yanahuara" on November 8, 1870. Along with Tiabaya, it is one of the oldest legally created districts in Arequipa.
Location
Yanahuara is located approximately two kilometers from the historic center of the city of Arequipa, a traditional neighborhood with narrow cobbled streets and old ashlar houses with their typical orchards. Yanahuara in Arequipa is one of the most touristic places in Arequipa.
Weather of Yanahuara in Arequipa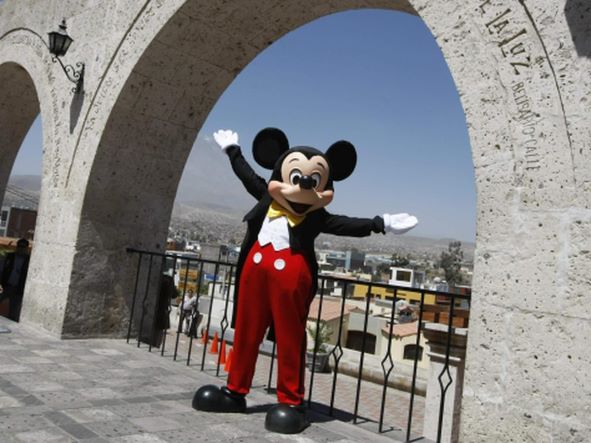 Due to its altitude variation parameter, the district has a warm temperate climate in the traditional zone with an average annual temperature that ranges from 15º to 18º, reaching temperatures over 23º. It should be noted that on average there are about 330 days of sunshine a year at 8 a.m. at 5 p.m., with strong and dangerous solar radiation between 11 a.m. and 3 p.m. hours, so preventive measures should be taken to protect the skin.
Tourism in Yanahuara Arequipa
Yanahuara Church
One of the most representative of Arequipa's mestizo art and among the most beautiful in Arequipa, with a strategic location that dominates all landscapes. It dates from 1750, built in ashlar, with a baroque façade and sober interior. It is located in the main square of this legendary and picturesque district.
Yanahuara viewpoint adorned with ashlar arches with inscriptions of poetic fragments that express the life of Arequipa in the pen of its intellectuals of all times, this traditional viewpoint offers a magnificent view of the city, as well as its imposing volcanoes. It is located on one side of the square. Chilina Valley, located along the Chili River, takes this name from its neighborhood.
It is one of the most beautiful areas of the Arequipa countryside, from here you can see beautiful landscapes, as well as the city, the volcanoes and pre-Inca terraces.
It is part of a City Tour in Arequipa, promoted by three districts -Yanahuara, Cayma and Alto Selva Alegre- and through which its intangibility is sought, as well as rescuing the different tourist activities that can be developed in this valley, such as the practice of various sports of adventure.
Yanahuara city sigth
The Yanahuara viewpoint in Arequipa, a set of beautiful ashlar arches built during the nineteenth century, due to the location in which it is located, is a must-see, as it allows you to admire the beautiful white city of Arequipa, having a panoramic view of its three volcanoes (Misti, Chachani, and Pichu Pichu). We can also see recorded writings of illustrious people from the city of Arequipa.
Sunrise in Yanahuara
Its rocky walls represent human figures, auquénids, rheas, felines, projectile points, and other artifacts – more than 6000 to 8000 years old – that demonstrate the importance of hunting for the ancient inhabitants of the area.