Welcome to Machu Picchu
This ancient Inca city is one of Peru's most precious treasures. It was built in the middle of the 15th century and is believed to have been one of the residences of the ninth Inca of Tahuantinsuyo, Pachacutec, although it also contains the remains of a sanctuary.
As is known Machu Picchu has been chosen as one of the 7 Wonders of the World and is a fixed destination for travelers in South America.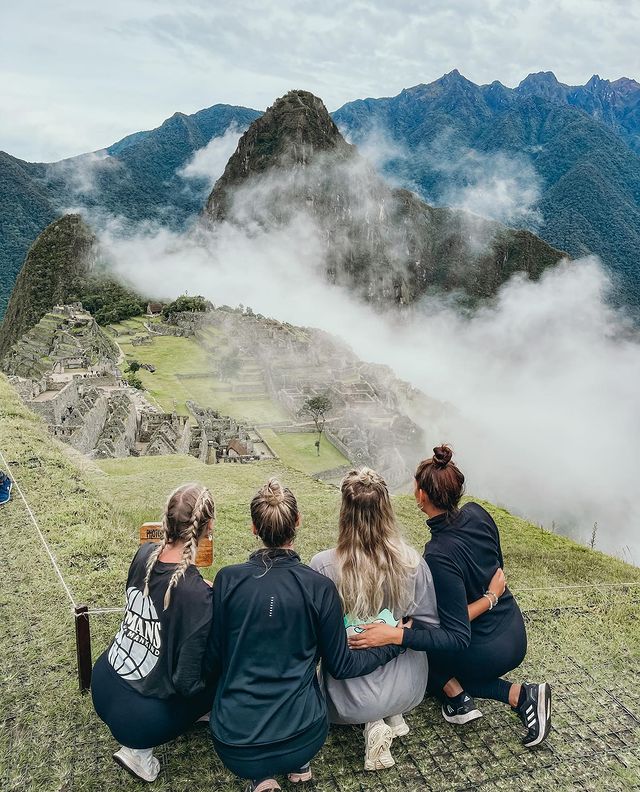 LOCATION
The citadel of Machu Picchu was built by the Inca Empire and is located in the Andes Mountains, surrounded by beautiful cloud forests and mountain scenery.
With good reason, this architectural marvel and its incredible landscapes should be on any traveler's list of destinations to visit.
Altitude
Machu Picchu is located at 2,430 meters above sea level. Cusco, however, is at 3,400 meters.
How to get to Machu Picchu
These are the ways to get to Machu Picchu
By train to Machu Picchu
Do the Inca Trail trek (Inka Trail).
Doing the alternative trail. (Salkantay, Lares, Inca Jungle and more).
When to travel to Machu Picchu?
You can travel to Machu Picchu all year round, considering the seasons.
The dry season and rainy season (low and high season).
It is considered rainy season from March to December.
It is considered dry season from April to November.
Transportation
The means of transportation that you can use to visit the citadel of Machu Picchi is:
Lodging
During your stay in Aguas Calientes (Machu Picchu), you can spend the night in a lodging of your choice. Ask for more information.
Where to eat
In the town of Aguas Calientes, you will find a variety of restaurants where you can enjoy the exquisite dishes of your choice. Ask for more information.
Typical food in Machu Picchu.
In Machu Picchu do not have a typical dish, however what is most recommended is to eat the Cuy al horno (baked guinea pig),
Considered as one of the best in the world, Peruvian gastronomy is more and more valued.
In the town of Aguas Calientes – Machu Picchu, the most consumed dishes are the baked Cuy, Chicharron with mote, soups, desserts, Alpaca meat and more varieties, requested to your choice.
How to prepare for hiking and trekking.
Acclimatize in the city of Cusco for 1 day, do walking exercises.
Wear appropriate clothing, this according to the trek of your choice.
What to bring for the trek to Machu Picchu?
Water
Hat, sunglasses and sun protection.
Walking stick with rubber tip.
Insect repellent.
Rain poncho.
Snacks.
Passport or identity card.
Camera.
Small backpack.
Comfortable hiking shoes.