Introduction
The Lares trek is one of the trekking routes, that leading to Machu Picchu, and an excellent way to get to know the Andean landscape, with valleys, rivers, crystal clear water lagoons, waterfalls, queuñas forests and learn about the way of life in the Andes.
Here are the most popular treks, that we offer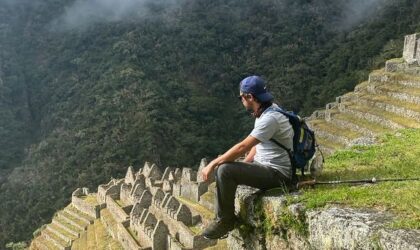 Cusco – Perú
Lares Trek to Machu Picchu 4 Days
Lares Trek to Machu Picchu 4 Days, This adventure offers us the best views of the valley, walking through the mountains, crossing high Andean.
---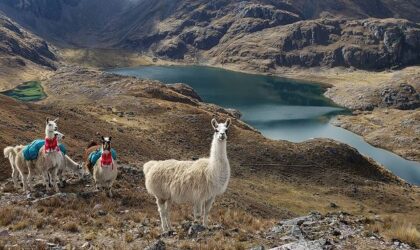 Cusco – Perú
Lares Trek & Machu Picchu 4 Días
Lares Trek a Machu Picchu 4 días te lleva a visitar poblaciones con raíces incaicos. El Valle de Lares esta poblada por comunidades indígenas
---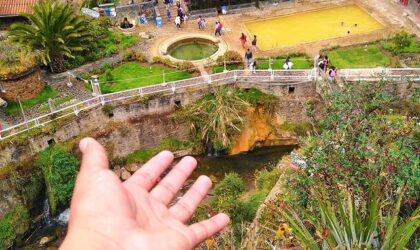 Cusco – Perú
Full Day Lares Hot Springs
Lares Termas is located in the Lares district, Calca province and Cusco. department, 113 km. from the city of Cusco.
---
Information
The Lares Trek route is one of the most popular trekking tours in Peru. It offers a combination of nature, history and local culture that will delight hikers looking for a break, rest from the Inca Trail.
Best time of the year to hike the Lares Trail?
As it is a high point, at about 31500m above sea level, Lares valley can get as low as 1°C on winter nights, which are in June and July.
How long is the Lares Trek?
The Dreamy Tours Agency, we offer three alternatives, the classic 4-day trek, and the Lares trek & Inca Trail 4d-3n.
Note:
The Lares trek & Inca Trail 4D – 76 Km Approx.
The Lares Trek Machu Picchu Trek 4D – 34 km Approx.
How to prepare and what to bring
To do the Lares trek, it is advisable to spend 1 or 2 days in the city of Cusco.
And what you need to bring
A backpack with a rain cover.
Clothing for hot and cold weather such as a waterproof jacket.
Rain trousers and light weight trousers.
Shoes for a long and difficult trek.
Sandals (for showers and hot water resorts).
Wool or synthetic socks and a jumper.
Polo/Shirt shorts.
Rain poncho and hat.
Trusas (for the Hot Springs in Machu Picchu town).
Sunscreen, insect repellent, alcohol and gel and tablets, toiletries and toilet paper.
Camera.
Torch and batteries.
Chocolate bars and dried fruit.
Original passport, original ISIC student card and extra money.
As the weather can be very cold and wet, bring an extra set of clothes, to change into,
wet clothes do not dry easily.
Guide
Complete guide for a great experience on the Lares Trail.
Complete guide for a great experience on the Lares Trail.
Additional
Entrance ticket to HUAYNAPICCHU $18.00 USD price per person
Entrance ticket to the MOUNTAIN $18.00 USD price per person
Entrance ticket to the MUSEUM $18.00 USD price per person
Early train ticket to Cusco (additional cost subject to availability).
Precautions against Covid-19
Safety measures in force
You should keep a safe distance from vehicles.
The number of visitors shall be limited to avoid congestion.
All surfaces that visitors come in contact with will be purified frequently.
A safety kit will be provided.
Requirements for travellers
You must bring your own mask (2 masks).
Bring your vaccination card or vaccination certificate.
You will need to fill in an optional travel information form.
You will need to bring your own personal headphones.
Altitude
Altitude of the Lares Trek
The Lares trek is at 3150 metres above sea level (m.a.s.l.), and the highest point is Abra C'asa Pasa (4,500 m.a.s.l.).
Transport
Transport on the Inca Trail
During the Lares trek, the means of transport used are the acemilas (horses), which are in charge of transporting the tents, cooking equipment, food, tables, benches, messengers, gas balls, dining tents, kitchen tents, sleeping tents, which are necessary for you to enjoy your trip to the maximum.
Accommodation
Accommodation on the Inca Trail
The accommodation used on the Lares trek Valley route are the tents, and on the route there are already established campsites to spend the night.
We will send tents, with capacity for four people, where you can rest comfortably, where we only place 2 people inside the tent.